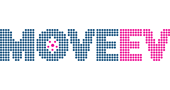 25<sup>th</sup> May 2022
Virtual
Singapore
Details
|
Brochure
|
Register
---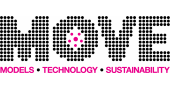 15-16 June 2022
ExCeL
London
Details
|
Brochure
|
Register
---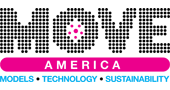 27-28 September 2022
Palmer Events Center
Austin, Texas
Details
|
Brochure
|
Register
---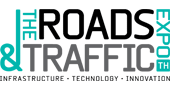 26-27 October 2022
BITEC
Bangkok
Details
|
Brochure
|
Register
---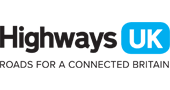 2-3 November 2022
Hall 1, The NEC
Birmingham
Details
|
Brochure
|
Register
---
Invers launches OEM integrations to let mobility providers receive data easily from vehicles of multiple brands with factory-fitted telematics. The new hardware free solution connects vehicles to the Invers ecosystems, providing normalised data to developers through a...
With the fourth MOVE event at ExCeL in London only just over a month away (15/16 June), it's a timely moment to reflect upon how MOVE has networked thousands of budding mobility leaders across the entire value ecosystem to facilitate partnerships and challenge...
read more
MOVE America is THE meeting place for the world's transport tech and mobility giants. MOVE America has become a critical meeting place for buyers & sellers across the mobility value chain. In 2021 over 1,000 attended MOVE America and we are building a much bigger...
read more
MOVE is the world's most important mobility event, where disruptive technology and innovation drive change. OEMs, transport operators, tech companies, energy companies, fast-growing startups and policymakers gather every year to discover next-generation technologies...
read more
Following the success of MOVE EV 2021 and the overwhelming response from the MOVE community, we are excited to continue our efforts to enhance your digital experience at MOVE EV 2022. At MOVE, our mission is simple: to provide the best platform to allow the community...
read more
Visitors to Highways UK – a sister event to MOVE, taking place in Birmingham next week, will be among the first to have the opportunity to ride a trial autonomous bus shuttle service running at the NEC, England's National Exhibition Centre. Local municipality Solihull...
read more
Following the success of the first in-person MOVE event in 20 months, held in Austin, Texas last week, the baton passes to London as host of the next MOVE on 9/10 November. As the world's most important Mobility event, MOVE is the place to partner, learn, connect,...
read more
A new report reveals The Hague in the Netherlands to offer the cheapest e-bike daily rental. The report from personal finance experts money.co.uk shows there is significant variation in daily rental rates even within the same country. In nearby Amsterdam, for...
read more
Green Connections Radio officially relaunched as Electric Ladies podcast in an announcement from CEO Joan Michelson at today's MOVE conference in Austin, Texas. The podcast producer, based in the Washington DC, runs interviews about energy and sustainability...
read more
Over the last year, 5G mobile technology has been rolled out in markets around the world. Offering data speeds up to 100-times faster than 4G and ultra-low latency, the new technology is potentially transformative, allowing subscribers to download 4K videos in seconds...
read more