Right now, MOVE tickets are a cool 30% off. Book this week and pay just £995 £695.
Mobility's leading lights will join MOVE at the ExCeL, London in June to discuss the hottest trends that are changing the world.
MOVE 2023 features four brand new topic areas on inclusive mobility, mining, auto manufacturing & skills and mobility finance.
So, if you want to keep your finger on the pulse of mobility, this is one you can't miss.
MOVE 2023 includes:
36 conference stages
6,000 attendees
888 speakers
150 exhibitors
500 hotshot start-ups in mobility
An expanded vehicle expo
The return of micromobility test track
The best networking functionality out there, with world leading cities, governments, automotive companies, fleet and more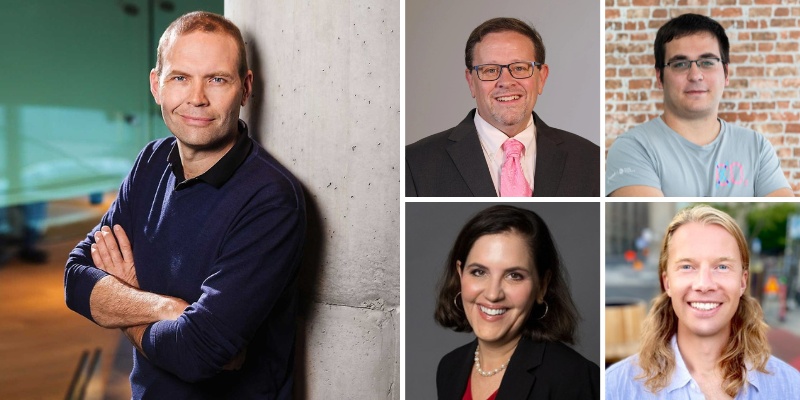 Magnus Östberg, Chief Software Officer, Mercedes-Benz AG
Brian Gardner, Chief Information Security Officer, City of Dallas
Carlos Herrera, CTO, Cabify
Kammy Horne, Senior Vice President of Development, VIA Metropolitan Transit
Douglas Stark, Co-founder and COO, Voi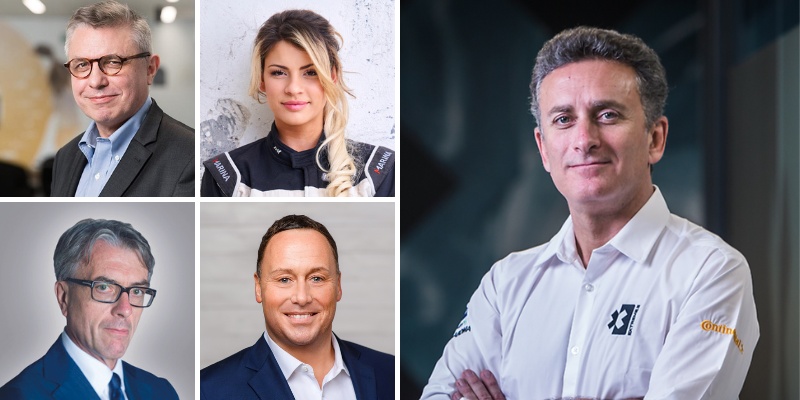 Alejandro Agag, Founder & Chairman, Formula E, Extreme E & E1
Olivier Baldassari, Group COO, Europcar
Christine GZ, Off Road Race Driver, Extreme E
Yann Vincent, CEO, ACC
Marcus Welz, VP Smart Mobility, Hyundai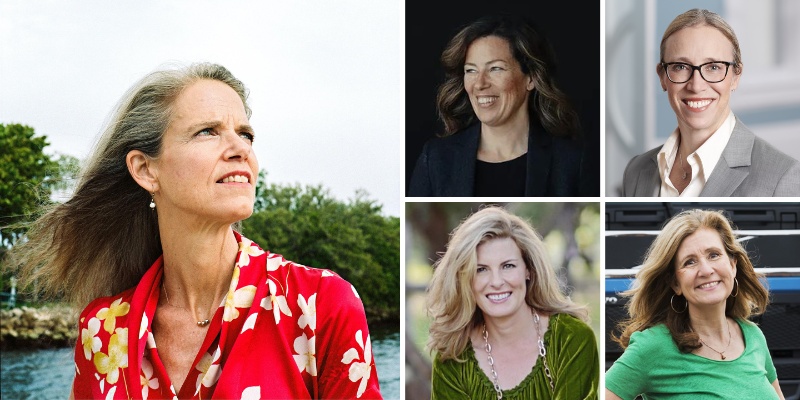 Jane Gilbert, Chief Heat Officer, Miami-Dade County
Dr. Irene Feige, Head of Climate Strategy and Circular Economy, BMW
Michelle Ash, CTO, OZ Minerals
Julia Murphy, Deputy Chief Sustainability Officer, City of San Antonio
Helene Niklasson, VP Innovation Ecosystems & Partnerships & Head of CampX, Volvo Group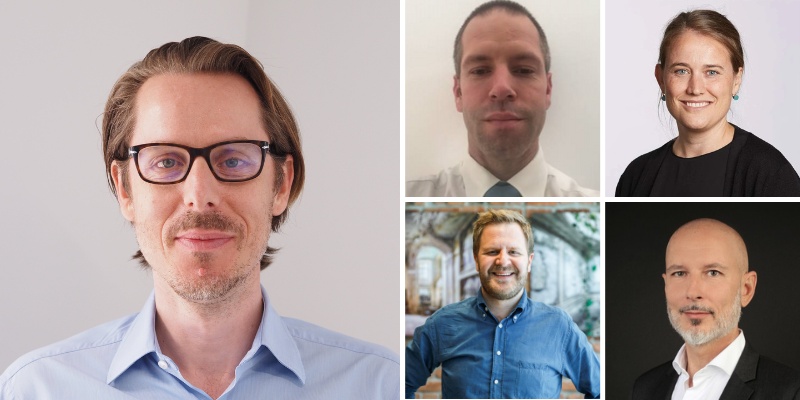 James Heath, CEO, National Infrastructure Commission
Paul Chandler, Deputy Director, Net Zero Travel & Transport, NHS
Dr. Georgina Hallett, Chief Sustainability Officer, London Metal Exchange
Even Heggernes, VP Supply Europe, Getaround
Nicolas Cosson, SVP, Digital Keolis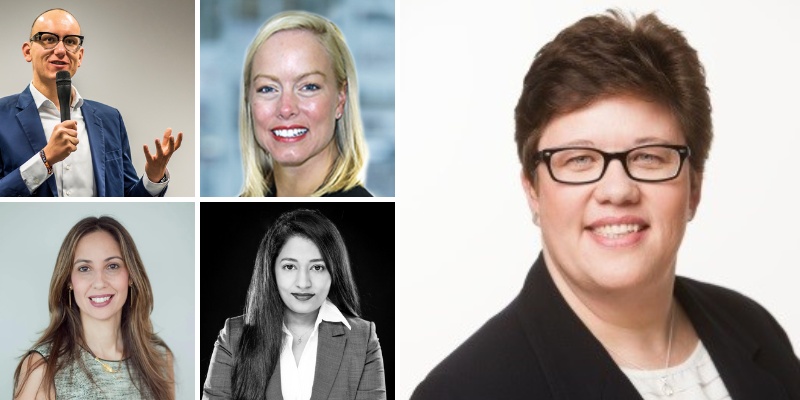 Sue Slaughter, Purchasing Director Global Material Cost, Supply Chain Sustainability, Ford Motor Company
Philipp Kandal, Head of Geo, Grab
Angela Strand, Board Member, Lordstown Motors
Rinat Guy, Chief Innovation Officer, Tel Aviv Municipality
Dr. Rahima Yakoob, Head of Enterprise Application Architecture, Mercedes-Benz AG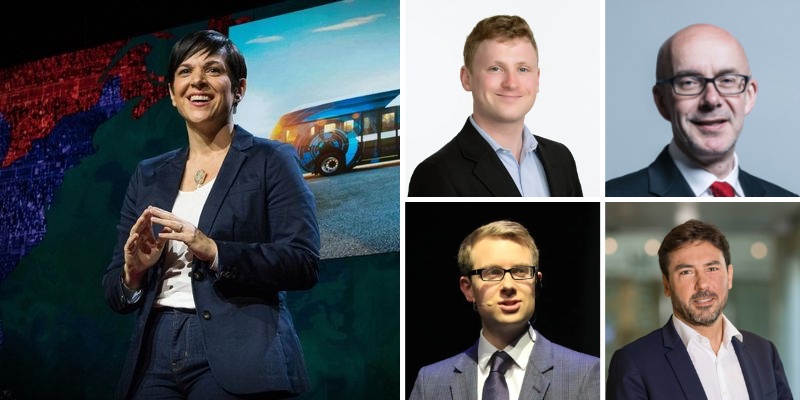 Dr. Mónica Araya, Advisor, Drive Electric Campaign
Zach Burns, International Sustainability Supervisor, UPS
Matt Western, MP Chair, All-Party Parliamentary Group on Electric Vehicles, UK Parliament
Peter Campbell, Global Motor Industry Correspondent, Financial Times
Amaury Gailliez, Director Battery Business & Operations, Renault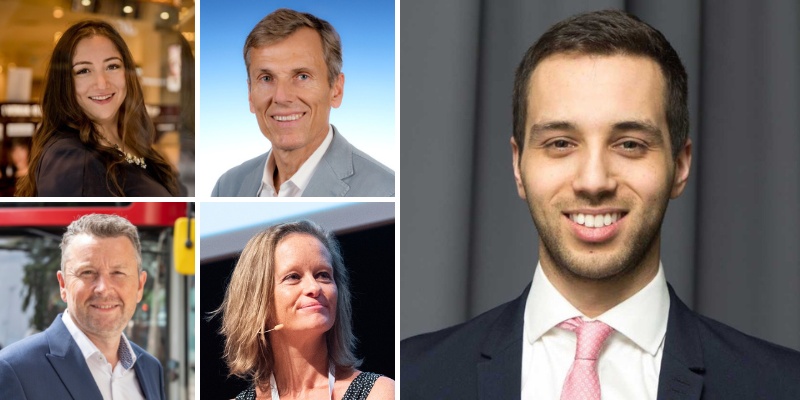 Fred Perry, Director, Advanced Manufacturing, Department for Business, Energy and Industrial Strategy (BEIS)
Haya Verwoord-Douidri, Executive VP Global Markets & Policy, Superpedestrian
Tobias Reich, Director Strategic Policies, VW Commercial Vehicles
Matt Greener, Director of Zero Emissions Institute, Arriva
Karen Vancluysen, Secretary-General, POLIS
"MOVE is the CES of mobility events."
"MOVE is an opportunity to see the art of the possible across different mobility industry sectors in a way that smaller and specialist shows cannot be."
"MOVE is the mecca for all things mobility in Europe. A huge number of excellent startups, engaged corporates, quality investors – MOVE is the place to be if you're passionate about the movement of people and goods."
"Opportunities in life to really make a positive impact are rare and being part of the MOVE community has presented us with a great opportunity to share our expertise with a like-minded audience."
"We'll be exhibiting, amongst many other innovative tech businesses in the e-mobility space. And if it's anything like last year, it will be a hive of activity, with lots of new partnerships and collaborations in the making."
Here are three reasons our delegates keep coming back to MOVE:
The hottest topics in the industry – 2023 will see conversations on the energy crisis, the Metaverse, supply chain bottlenecks, sustainable battery materials sourcing, autonomous implementation, women in mobility and much, much more.
The best networking the mobility industry has to offer – our event platform allows you to choose from over 10,000 professionals to meet face-to-face this June. Need to find a partner for that big project? We've got you covered.
Hitting the headlines – MOVE is covered and attended by the world's major press, including the FT, Bloomberg, the BBC, the Guardian, Sky, the Times, Forbes, TechCrunch and many more outlets. Quite simply, this is THE venue to put your company in the headlines.
MOVE is the world's #1 tech, mobility and start-ups show. And we change the world.
Want to be involved?
Ticket prices go up next week! Save £300 now.