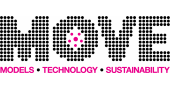 21-22 June 2023
ExCeL
London
Details
|
Brochure
|
Register
---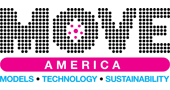 26-27 September 2023
Austin Convention Center
Austin, Texas
Details
|
Brochure
|
Register
---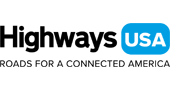 4-5 October 2023
Kay Bailey Hutchison Convention Center
Dallas, TX
Details
|
Brochure
|
Register
---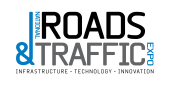 11-12 October 2023
International Convention Centre
Sydney
Details
|
Brochure
|
Register
---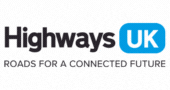 18-19 October 2023
Hall 3 & 3a, The NEC
Birmingham
Details
|
Brochure
|
Register
---
1-2 November 2023
BITEC
Bangkok
Details
|
Brochure
|
Register
---
Join the MOVEMNT
Subscribe to MOVEMNT for top news, trends, and exclusive discounts on our events
Stellantis and metals recycler Galloo have signed a Memorandum of Understanding to form a joint venture focused on End-of-Life Vehicle (ELV) recycling as part of the automaker's continued commitment to build its circular economy activities. The joint venture will work...
Electric vehicles are promising increased security by reducing dependence on fuel, decreasing greenhouse gas emissions and in turn increasing public health by improving air quality. Although, there are still major social, technical and economic barriers to widespread...
read more
It's that time of year again! The MOVE wagon has kicked into gear, and we can't wait to tell you about our first 200 speakers… But before we do – to celebrate, for this week only we're offering tickets at just £200! Get your place at the world's #1 event for tech,...
read more
TITLE SPONSOR We are so proud to announce that BP Pulse will be our title sponsors at MOVE America! Powering a greener future At bp pulse, we are here to simplify electrification by providing easy and convenient charging solutions and significant charging...
read more
Picture: Dakota Lithium Dakota Lithium, a U.S battery manufacturer, has signed a three-year partnership with B.A.S.S as a premium sponsor of the Bassmaster Tournament trail and the Official Lithium Battery of Bassmaster through 2025.  "Here at Dakota Lithium, we are...
read more
Currently it takes over 25,000 tons of rocket hardware and propellant to land 50 tons of anything on the planet Mars using the technology we have today. For NASA's first crew mission to mars, it is critical to learn how to harvest the planet's local resources to live...
read more
Project Director of MOVE, Cormac Martin, welcomed everyone to MOVE: Mobility Reimagined on day 1 of the event.
read more
Picture: BMW BMW have unveiled the new BMW IX Flow featuring E Ink, at the Consumer Electronics show 2022 in Las Vegas. It is an immensely unique vehicle that can change its entire body colour at the touch of a single button.  Project lead of the BMW iX Flow has said:...
read more
With the fourth MOVE event at ExCeL in London only just over a month away (15/16 June), it's a timely moment to reflect upon how MOVE has networked thousands of budding mobility leaders across the entire value ecosystem to facilitate partnerships and challenge...
read more
MOVE America is THE meeting place for the world's transport tech and mobility giants. MOVE America has become a critical meeting place for buyers & sellers across the mobility value chain. In 2021 over 1,000 attended MOVE America and we are building a much bigger...
read more
MOVE is the world's most important mobility event, where disruptive technology and innovation drive change. OEMs, transport operators, tech companies, energy companies, fast-growing startups and policymakers gather every year to discover next-generation technologies...
read more
Visitors to Highways UK – a sister event to MOVE, taking place in Birmingham next week, will be among the first to have the opportunity to ride a trial autonomous bus shuttle service running at the NEC, England's National Exhibition Centre. Local municipality Solihull...
read more
Following the success of the first in-person MOVE event in 20 months, held in Austin, Texas last week, the baton passes to London as host of the next MOVE on 9/10 November. As the world's most important Mobility event, MOVE is the place to partner, learn, connect,...
read more